Subscribe to DrillSafe
Get the latest edition of DrillSafe delivered to your inbox each month.
MACHINE GUARDING
GUARDING AND SAFE GUARDING
Guarding of moving and rotating parts is probably one of the most contentious issues in the drilling industry. Every manufacturer and most certainly every contractor has his own views on what a guard should look like and the materials from which it is constructed.
As there are no explicit legal specifications for guarding, the aim of this series of articles, is to try and make some sense of this topic and so generate some guidelines that could be used when designing a guard.
HOISTING OPERATION
CLARIFICATION OF DEPTH CAPACITY DRILL RIGS CALCULATIONS
Subsequent to our articles on the pullback capacity of hydraulic long stroke and top drive drill rigs, in which we used pictures of a manufacturers drill rig, a manufacturer has pointed out an inaccuracy in our article and so we would like to clarify the calculations that we did and clear up any misunderstanding.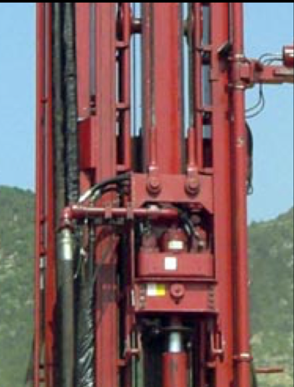 This article aims to clarify some of the calculations that were published in our articles on the pullback capacity of top drive drill rigs and clear up any misunderstanding, particularly around the Schramm TX 130 drill rig.
This article addresses the depth capacity of the second common type of drill rig used on exploration projects.
Safety News from our Contributors